A legendary album
A legendary pressing
The highest bidder will walk away with an un-played, fully sealed test pressing of Chick Corea's Now He Sings, Now He Sobs, one of the first ever releases in our Tone Poet Audiophile Vinyl Reissue Series.
This brilliant Solid State session from 1968 is held in rarefied esteem as one of the all-time great piano trio albums. One listen will tell you why, with the astounding interplay between pianist Chick Corea, bassist Miroslav Vitous, and drummer Roy Haynes taking flight on an exquisite program of all Corea originals including one of his most beloved compositions "Matrix."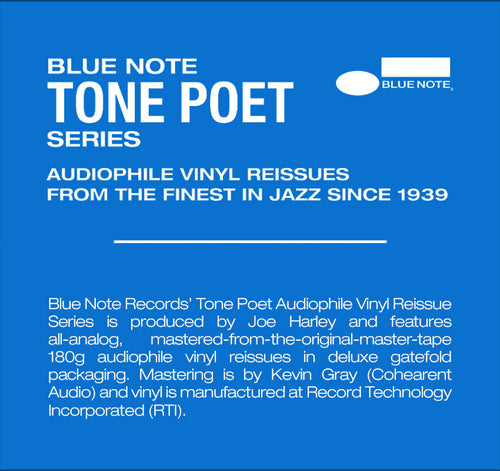 About Our Auctions
Below is a brief overview regarding participation in our auctions. For more information, please review the full Auction Terms & Conditions and visit our Auction FAQ Page.

1. This auction is U.S. only. The winner of the auction item cannot be from outside of the United States.

2. You must create and/or login to an account in order to participate in the auction.

3. Auction items are final sale. There will be no refunds, exchanges or transfers for auction purchases.

4. You will receive email messages when:
- You have placed a bid / become the highest bidder
- You have been outbid
- The auction is about to close
- The auction closes (i.e. confirmation of winning or being outbid)

5. If you have won an auction, you have 24 hours to complete your purchase via the confirmation email that allows you to checkout the auction item.

6. If you encounter issues creating an account, logging in, or completing your auction purchase, please reach out to Customer Services via BlueNote@umgstores.com with the word "Auction" in the email subject line.